Fearures
made in Indonesia powered by Japanese QC theory
P.T. SAN-EI CASE INDONESIA is a jewelry box manufacturer established 25years ago in Bandung Indonesia.This factory was established by a Japanese jewelry box manufacturer, and is still supervised by Japanese staff.It is mainly dedicated to the Japan market, and the 600 Indonesian staff are all well experienced through many years of dealing with Japanese customers.
Our mission is not merely providing a wide variety of high-quality jewelry boxes worldwide, but also to always focus primarily on supporting our client's business success by our accuracy and punctuality.We do not just provide packages, we also aim to be of help to our customer's business.
1. Quality Assured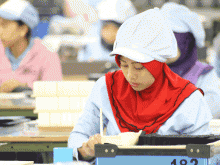 Our QC control method has been built up in long & close partnership with Japan market.The Japanese QC standard is known to be very high and strict.
Our Indonesian staff are very patient and enthusiastic about learning new methods.The factory is located in a suburban area, staff take their work responsibilities seriously.Our QC has been brushed up to high level by our clients, so that demands of any sophisticated markets can be met.The demands of our customers lead us to continue the search for perfection.

2. Lead time assured
Best quality of products is not enough to satisfy our customers.Precise time management is essential factor to support your business.It is our top priority to meet the delivery schedule exactly as contracted.Our punctuality also has been cultivatd by traditional Japanese business manner.

3. Speedy Response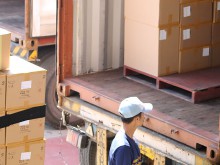 Please feel easy to ask us if we can be of any help to solve your problem.We are always open to listen to your problems to solve it together.We will present our solutions to your issues as soon as possible, via e-mail, photos, illustrations, data, and material or product samples.

China Plus One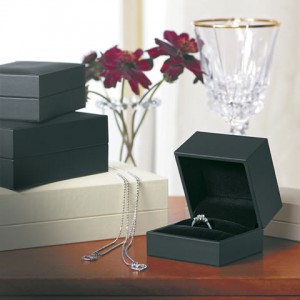 Over the past decade, China has been the biggest supply center in the world for Jewelry packaging.China has been the most convenient supplier with its vast productivity, wide materials options and cheap labor costs.Now that the business climate is changing so dramatically, what is your biggest concern? Is it the quality, the pricing or the lead time of your packaging?
We believe that your focus should be on the success of your business itself, rather than having to worry about late delivery, defective products or price increases.If you can simply secure a reliable and stable source of packaging, then you can concentrate on creative matters.You can count on us, PT SAN-EI INDONESIA, for all your packaging needs. We give you the peace of mind for business success,